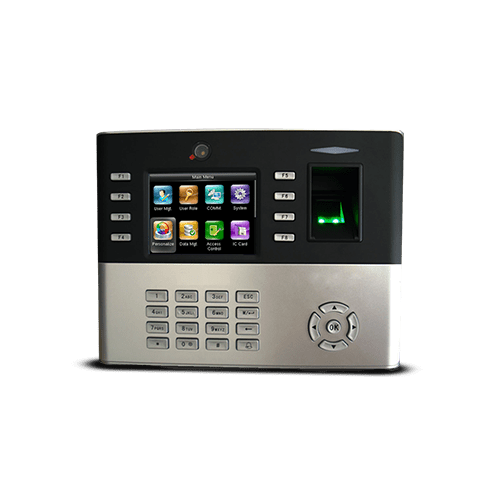 iClock 990 is a 3.5-inch TFT screen Time Attendance & Access Control Terminal. It has a very user-friendly interface with the new firmware and latest core board. Users can easily manage data via RS232/485, TCP/IP and USB-host. Most importantly, the built-in 2000mAh backup battery can eliminate the trouble of power failure.
The iClock 990 has access control interfaces for wiegand-in, wiegand-out, door lock, alarm and door bell. 
Learn more about this device.
ZKTeco is a globally renowned provider of biometric verification algorithm techniques, sensors and software platform, which owns patents of fingerprint, iris, face, vein and palm print recognition techniques etc., and owns patents of compute vision techniques including facial recognition, identification of behaviors, X-ray object identification, and video structure, which make ZKTeco one of the enterprises in the industry that owns comparatively numerous patents. From the core technical authorizations of physical and behavioral features including fingerprint, iris, face, and vein, to ZKBioDeSee Software empowered by hybrid biometric verification and computer vision and hybrid biometric verification identity authentication O2O smart terminals and solutions, we offer one-stop solutions based on smart verification and identity authentication applications for vertical industries, partners, and system integrators.