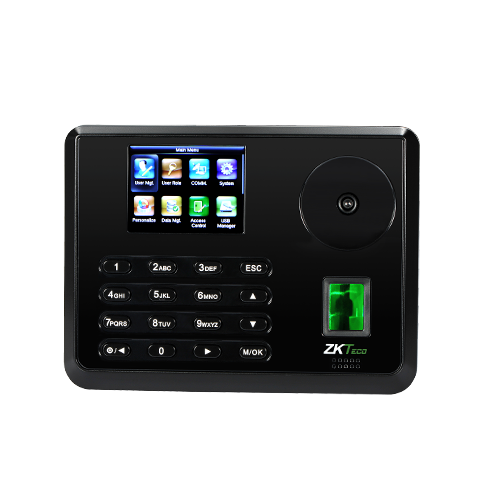 P160 is a multi-biometric identification time & attendance and access control terminal, which can connect with third party electric lock, door sensor, and exit button etc.
With the latest palm/fingerprint identification algorithm and streamlined technology, it can hold 1,000 palm templates and up to 3,000 fingerprint templates without dividing into groups. Communicating via Wi-Fi, TCP/IP, and USB host, it ensures a smooth connection  and data transfer. Amazing verification speed and intuitive operation process make it popular. Elaborately designed and finely processed, it matches your slap-up office perfectly.
Learn more about this device.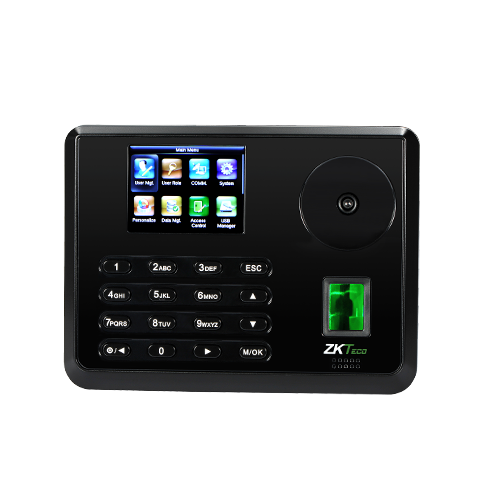 ZKTeco is a globally renowned provider of core techniques, smart terminals and software platforms based on smart entrance & exit "car + person + object" applications, and owns a large quantity of software copyrights of software products and solutions and patented smart terminal patented techniques, and strives to integrate hybrid biometric verification techniques and computer vision techniques with the Internet, IoT, big data and cloud computing, and builds system platform including ZKBioSecurity and ZKBioCV Security etc. ZKTeco owns professional development and supply chain teams for smart terminal of person, car and object passages, and globally famous entrance & exit biometric verification computer vision smart IoT hardware and servers, private cloud and public linkage services to provide system integration services for many partners regarding industry solutions, which are widely applied in various fields including smart traffic, smart finance, smart education, smart medicine and smart government etc